When it comes to how to style short hair, many people think that the only option is a cut. For many years, short hair has not been trending in hair designs but did you know you can style short hair into many designs and still look outstanding? There is so much versatility for styling short hair that people have not explored yet!
In this article, you will find some of the best hairstyles that you can try out on shorter hair to achieve a glammed look. But before we go into discussing the hairstyles, here are some short hair styles to give a try.
Tips For Styling Short Hair
1. Do A Low Chignon
Most people with short hair wear it down because of the lack of ideas on what they can look all glammed. A low chignon gives you a sleek and sophisticated look while at the same time making it easy for you to maintain. The look often works on people with straight hair, but it can also work on all hair textures as long as you style it using a flat iron.
Once you have finished the procedure for preparing your hair, you can gather it into small sections of ponytails and divide it into two sections. Next, wrap one of the sections into a bun and put the second section around it. Finally, secure the section using bobby pins and rock your style.
2. Create Effortless Waves
You can create cool waves using a flat iron or curling iron if you have short straight hair. Start by applying a smoothing serum as you blow-dry your hair with a round brush. It would be best to start by focusing on getting your hair smooth before making it straight. Ensure your hair is completely dry as you proceed with the process.
Once you have achieved a dry feel, you can partition it into medium-sized sections then use a flat iron or a curling iron to create slight bends at its edges. Go in a more natural direction as you roll the flat iron between your hair. Work in a direction towards and away from your face. Using this motion, you will achieve a more natural look.
3. Do An Au Naturel Look
If you want your hair short with natural waves and curls, try to explore the styles of the waves and curls. You can use a microfibre towel to dry your damp hair after you have washed it. Drying the hair gives it a natural texture. Using microfibre towels help your hair dry faster, which eliminates the pressure to rub your hair vigorously, which may lead to frizz or damage.
Once you have achieved a lightly damp feel on your hair, you can proceed to apply for any leave-in of your choice, mousse, balm or cream with your fingers. After finishing this process, you can let the hair air dry and rock it like that. Let us now look at how to style short hair effortlessly.
1. French Twist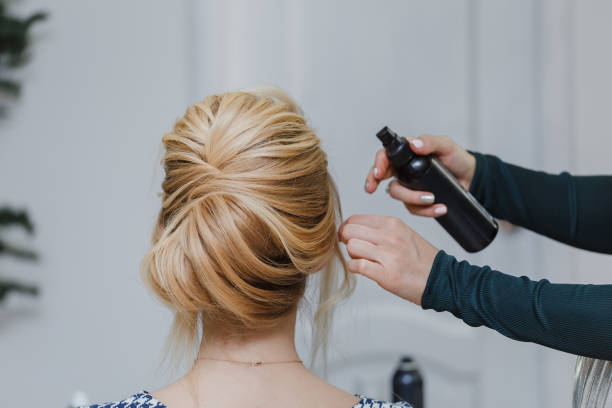 There is a myth about short hair that state that you cannot do updos but the french twist style is here to disapprove you. With a bunch of bobby pins, you will find nothing impossible. Style your hair into curls and roll it vertically in the back to get this look.
Proceed by using bobby pins or hairpins to secure it discreetly into place. If your strands cannot fit together in one place, do not worry, you can still roll them down your face to achieve a more natural look and a soft finish.
2. Wet look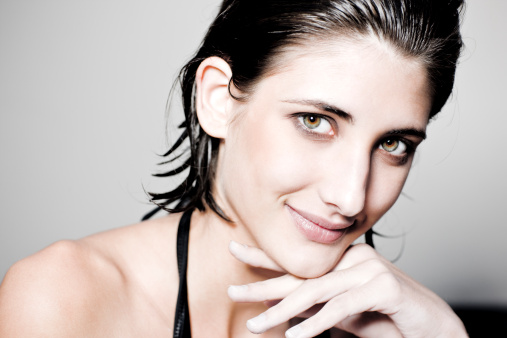 Some people are fascinated about how their hair looks while in the shower or when wet. They sometimes want to maintain that look for the day and wonder how to go about it. If you are one of them, we are here to help you achieve that look. You can apply hair serum on wet hair or any balm that gives wet hair vibes. Ensure that the serum makes the hair look wet without sopping its strands. After achieving the wet look, it is time to rock it with confidence.
3. Blunt Bob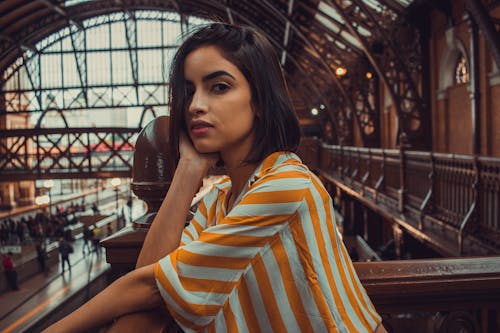 Anyone can pull off a bob with short hair; you only need to know how to go about it and have the tools at hand. To achieve this look, start by prepping your hair with a blowout cream of your choice to protect you from heat damage and restore your natural hair softness and shine. Then, to achieve a straight, sleek bob, you can style it using a blow dryer with the concentrator nozzle attached to a brush.
Grab each section of the short hair by the root and go with the edge brush of the blow-dry. Glide the brush down as you follow closely with your blow-dry. If need be, you can use a flat iron on very low heat to straighten the strands at the ends of the hair to give it a more natural texture. If you have natural or curly strands, you can condition your hair before you blow-dry it or straighten it with a flat iron.
4. Messy Slick Back
If you have short hair, you should throw in this style. This style has gained popularity everywhere, and even celebrities rock it confidently. To achieve this look, you need to create some tousled volume to tour hair, so it doesn't look like a mere pushback.
Blow-dry the sides and back of the head as you start from the root of the hair. Move-in the direction you want your hair to lay as you move to the top. Create a motion to increase hair volume towards the front by directing your blow dryer forward using a round brush.
You can add in some cream-gel in your hair as you blow-dry to set the hair in place. Then, to fluff up the roots of the hair, you can go in with some dry shampoo as you run your fingers through your hair in a backward motion. Finally, you can finish the look with a tint of sheen hair spray.
5. Short Pixie Cut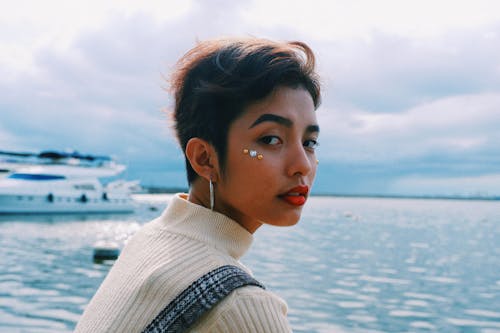 If you are going for a low-maintenance style, you should try a short pixie. Apart from being easy to maintain, it leaves you looking elegant and stylish. Whether you are looking for updated pixie cut looks or style your grown pixie, this look is versatile for day and night adventures. After styling, you can apply a small size of oil on top of the hair and work through the strands using a wide-toothed comb to get a more finished look. After that, you sweep your hair to one side of the head to achieve a stylish look.
6. Wavy Lob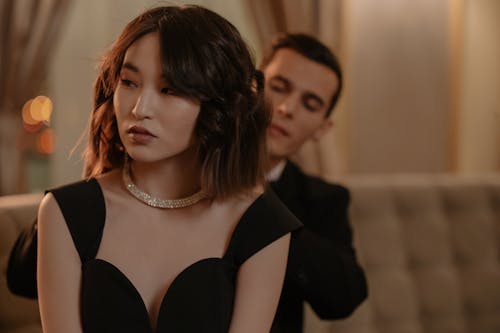 If you have short hair and styling a bob sounds too short, you can kick in with a lob. A lob allows you to maintain some bit of length instead of a bob. To achieve the look, start by applying a mousse as you work from the roots towards the ends, then blow dry using a round brush. Use a breakage-free brush that will be gentle on your hair to avoid losing some strands.
As you release each section of the hair, make sure you unravel the hair and pull it downwards a bit while it is still warm to elongate the wave. Then, you can hold on it to the brush for a while as it cools and sets.
7. Messy Bob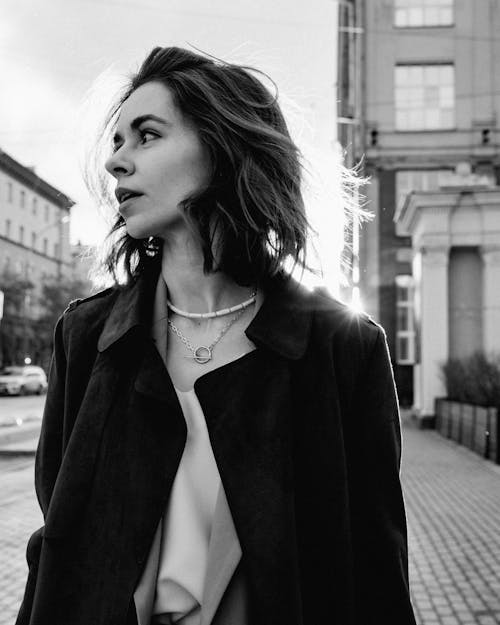 You will never run out of ideas as long as you know how to style short hair. Have you ever tried out doing a messy bob? If not, this is how to:
Before you start, ensure your hair is clean and freshly blow-dried. You can add some volumizing spray to your roots if you want better results. You can then section your hair and spread the product on each section.
Part the top layer of the sections and start curling the sides. Starting from the root, take a strand and bend it the go down with the ins again. Once you finish the side, you can clip the opposite while repeating the above steps. Finish by taking off the clips and bending the rest of the hair to the side you want. Top the hair up with some sheen spray to get a glammed look.
8. Faux Bun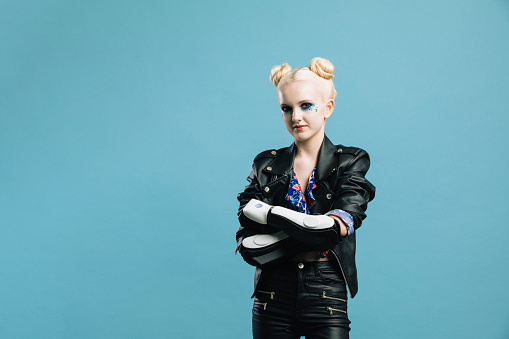 If you have no idea how to style short hair, this is one of the many to explore. To achieve a faux bun, start by putting your hair down. Then, gather the top section into a small ponytail and push it on the back of your head. Next, you can secure the ponytail using an elastic hairband and wrap it three times on your hair to pull only half of your hair through it.
Next, divide the rest of the hair into two sections and repeat the above procedure so that you end up with a triangular design at the back of your head.
Now you need to hide the elastic bands, grab a little section of your hair and wrap it around the elastics; you can further secure the sections using bobby pins. Finish by connecting the three sections to form one big bun. Now you are good to go.
9. Wet To Dry Styling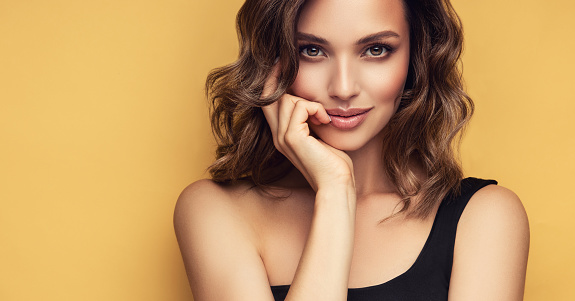 If you don't know how to style short hair from wet to dry, then this tutorial is here for you:
As you start styling your wet hair, you can spritz it using a detangler as you brush through it thoroughly.
You can blow-dry those locks until they are damp and then proceed to the section to remove excess water. First, you clip the top part of your hair at this level using a hair clip or hairpins. Then, take a small round brush and start blow-drying from the sides. Hold the dryer in one hand and the brush in another for convenience.
Once one side is ready, go to the other side and repeat the procedure. Do not release the hair from the sections you clipped at once if you want to achieve extra volume. Instead, start by releasing each section in thin layers as you blow-dry them one by one.
You can evenly distribute the hair from the clipped portions to the sides and crown them to make sure each lock has volume. Then, when you feel the hair texture is smooth and dry, clip the front, give your sides, and crown some definition with a pass of the flat iron. Repeat this procedure on the front sections too. Also, if you want a more voluminous finish, you can pass with the flat iron on the hair that is close to the hairline.
10. Curly Short Hair
Do you know how to style short hair using curls? You can also curl hair into different designs, apart from the famous curly short bob. With the recent rising trends on short hair, most hairstylists have taken the idea of styling short hair into voluminous curls. To mix natural curls in a short hairstyle has proved to be outstanding in most cases.
With the hair gel for curly hair, you will end up looking extremely feminine and glammed. It brings out the girl side by making you look classy and stylish. Make sure your hair is extremely short for better results with these styles.
Frequently Asked Questions On How To Style Short Hair
1. How Can I Make My Short Hair Look Fluffy?
If you don't like that you have thin hair, you can try out this style to see if it can add some fluffiness to your hair. Immediately after washing, apply some foam, mousse or any styling product you have. You can detangle it first using a soft brush before you put your head down as you air dry it or blow dry it with the air currents going the opposite direction from the hair.
Also, make sure you wash your hair properly to gain hair volume. Finally, use the right shampoos and thickening balms for your hair type.